Highly Precise, High Speed Milling Machines
MIKRON MILL P 900 : 2 Nos
X, Y, Z Travel

900 x 600 x 450 mm

Control unit

Fanuc 31i- B / iHMI

Max. load (incl. pallet)

1000 kg

Rapid traverse X/Y/Z

30 / 30 /30 m/min

Tool magazine (incl. pallet)

D30 / HSK-A63

Spindle

20,000 (HSK-A63)
MIKRON MILL P 500
X, Y, Z Travel

500 x 600 x 450 mm

Control unit

Fanuc 31i- B / iHMI

Max. load (incl. pallet)

300 kg

Rapid traverse X/Y/Z

30 / 30 /30 m/min

Tool magazine (incl. pallet)

D30 / HSK-E40

Spindle

42 000 (HSK-E40 S6)
High Performance Wire EDM and Sinker-EDM Machines
AgieCharmilles CUT P 550
X, Y, Z Travel

550 x 350 x 400 mm

Travel U, V

550 x 350 mm

Min. surface roughness RA (steel)

0.08 μm

Max taper angle / height

45° / 400 mm

Max. workpiece dimensions

1200 x 700 x 400 mm

Max. workpiece weight

1500 kg

Wire diameters

0.07 to 0.33 mm
AgieCharmilles FORM P 350 : 2 Nos
X, Y, Z Travel

350 x 250 x 300 mm

Travel U, V

550 x 350 mm

Min. surface roughness RA (steel)

0.08 μm

Distance table/chuck

150 – 450 mm

Spindle chuck

System 3R automatic chuck

Max. workpiece dimension

790 x 530 x 275 mm

Max. workpiece weight

500 kg

Max. electrode weight

50 kg
High Performance EDM Drill Machine
AgieCharmilles DRILL 20
Axes travel X/Y/Z:

300 x 200 x 300 mm

Maximum Drilling Depth:

200 mm

Electrode Diameter:

0.1 to 3 mm

Max workpiece weight:

300 kg

Table dimension:

400 x 300 mm
High Performance Tool Presetting, Balancing and Shrink-fit
Highly Precise CMM and VMM
CMM: GLOBAL S Chrome
Measuring range X/Y/Z

900 X 1200 X 800 mm

Accuracy as per ISO 10360-2

1.3 + L/333 μm (180-220)

Accuracy as per ISO 10360-2

1.6 + L/250 μm (160-260)

Probing Error:PFTU

1.3 μm

Scanning Error THP/t

2/35 sec

Repeatability range Ro

1.2 μm

RONt

1.4 μm

Resolution

0.039 μm

Max 3D speed

860 mm/sec

Max 3D acceleration

4300 mm/sec2

Scanning Speed

1000 points/sec

Max part weight

1300 Kg
VMM: CNC Optiv Classic 322
Machine Stroke X/Y/Z

300 X 200 X 200 mm

Scale Resolution in X,Y,Z Axis

0.05 μm

Load bearing capacity of the machine

16 Kg
Reverse Engineering and Prototyping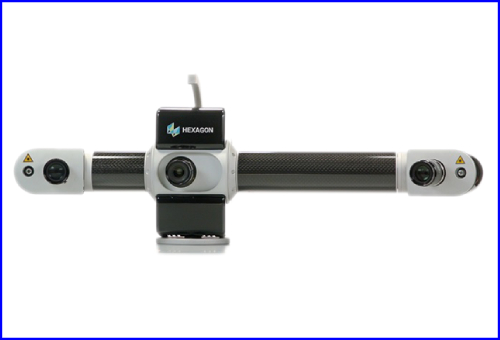 Hexagon Make Blue Light Scanner: Smartscan
Sanco is having world class non-contact precision scanning system from Hexagon with FOV up to 50mm. Machine is capable for precision scanning of all types of components from aerospace, automobile, medical industry.
The smartSCAN systems capture the minutest detail at the highest level of accuracy to detail for any scanning projects, and even under temperature fluctuations operate with consistently stable and reliable performance. With the help of miniaturized projection technique (MPT), smartscan is characterized by very fast data acquisition; even the most complex surface geometries of fragile or deformable parts are captured within seconds at a high level of precision.
The system configuration is easily customized to suit your individual project requirements and the spectrum of the 3D data acquisition ranges from the smallest injection nozzles up to full-size vehicles.
We are experts in quality and dimensional inspection of all types of components and their tooling, eg: components of any material (casting, plastic, sheet metal, wax foam, etc.), their core-cavity, patterns, core boxes, etc.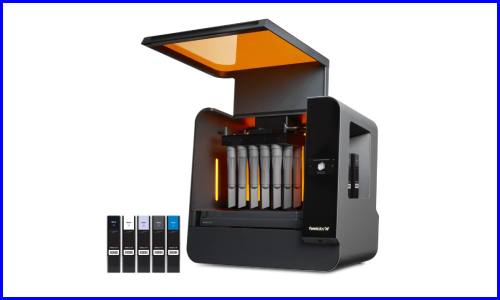 FORMLABS Make SLA 3D Printer: FORM 3L
Sanco also offers 3D Printing facility with Precision, Repeatability, Quality & Reliability. We have FormLabs make, Form 3L, SLA 3D printing machine installed for our customer's convenience. With a large build volume of 33.5 × 20 × 30 cm 13.2 x 7.9 × 11.8 in), you can print one large model or many small parts in a single job. This machine can provide XY resolution of 25 microns.
Stereolithography – more commonly referred to as SLA 3D printing – is one of the most popular and widespread techniques in the world of prototyping or additive manufacturing. It works by using a high-powered laser to harden liquid resin that is contained in a reservoir to create the desired 3D shape.
In a nutshell, this process converts photosensitive liquid into 3D solid plastics in a layer-by-layer fashion using a low-power laser and photo polymerization
SLA is one of the most precise 3D printing techniques on the market.
Prototypes can be created with extremely high quality, with finely detailed features (thin walls, sharp corners, etc…) and complex geometrical shapes. Layer thicknesses can be made as low as 25 μm, with minimum feature sizes between 50 and 250 μm
SLA provides the tightest dimensional tolerances of any rapid prototyping or additive manufacturing technology: +/- 0.005″ (0.127 mm) for the first inch, and an additional 0.002″ for each additional inch
Print surfaces are smooth